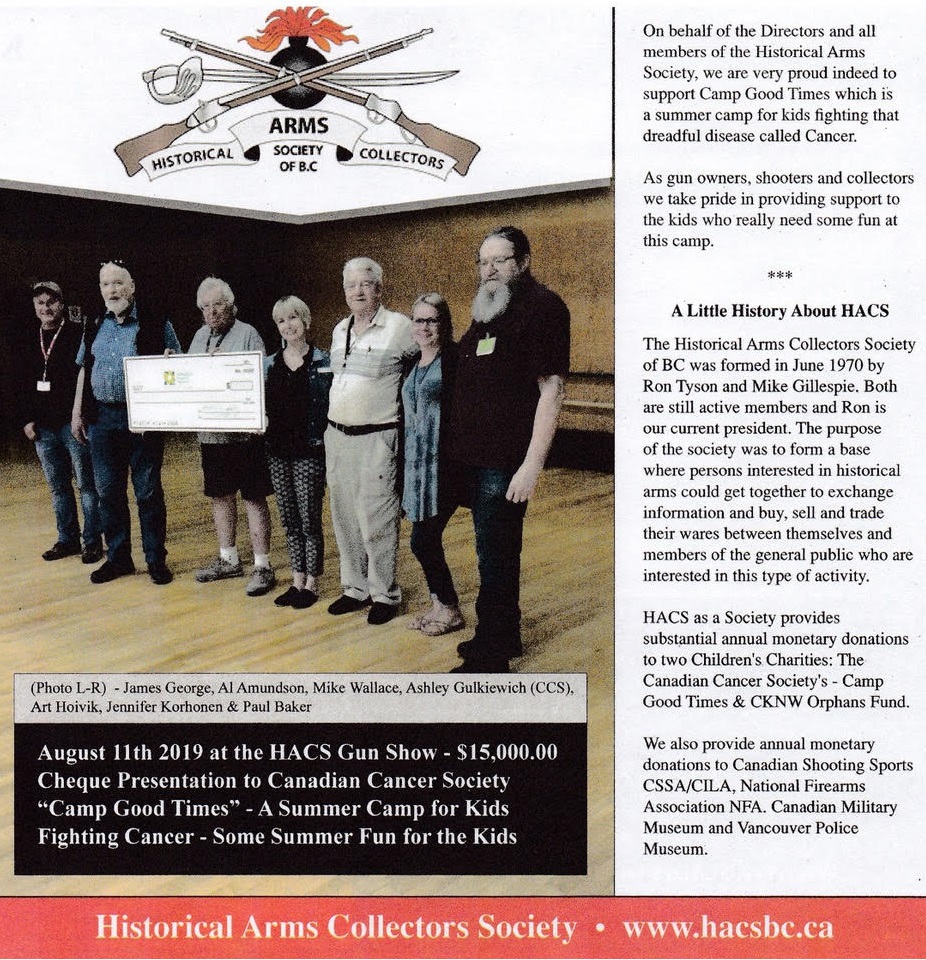 Camp Good Time Update – August 2023
Hello there Art!
I wanted to reach out following your call with George, and share a brief update on your impact as a dedicated supporter of Camp Goodtimes, as promised!
It was lovely chatting with you just now. I'm glad to hear you're keeping well.
Together with HACS BC, you've brought smiles and support to so many kids and families impacted by childhood cancer.
Hope you'll enjoy a little glimpse into our specialized program from this summer, as captured in our CCS Camp Goodtimes highlights video. I'd love to hear your insights, as a supporter of this life-changing program. I had the chance to personally visit our camp in July and came away feeling so inspired and grateful.
Our campers come from all over BC and the Yukon to take part in Camp Goodtimes at Loon Lake Lodge and Retreat Centre in Maple Ridge, BC. Each 6-day, 5-night Camp session (and travel to the site) is offered free-of-charge to campers, making it accessible for all families who are coping with childhood cancer, no matter where they live. CCS Camp Goodtimes is fueled by generosity, and is only possible thanks to our community of partners, volunteers, healthcare professionals, and supporters like you.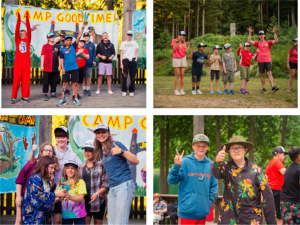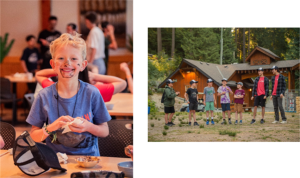 One of our volunteers shared some insights from their experience, "Camp Goodtimes is a space where kids create life-long memories and while cancer has affected their lives, but isn't the focus. To be a part of the camp community is to be a part of a community that is committed to ensuring that kids get a chance just to be kids. I work 51 weeks of the year to come to camp for a week to find my sparkle again. Seeing staff, volunteers, and campers come together to make a safe, inclusive, and fun atmosphere brings me back year after year."
Thank you to everyone at HACS BC, for your big part in helping young people and families find their sparkle!
 I'm always available for a quick chat if you have any questions or would like to learn more about our plans for Camp Goodtimes.
With my gratitude,
Ashleigh Gulkiewich
Director, Leadership Giving
RON TYSON
Ron Tyson was one of the founding members of HACS 50 years ago in 1970.  He organized and set up the shows in Vancouver, Burnaby and Coquitlam.  He had help of course but no one worked harder than Ron.  It was a major social part of his lifestyle.  His wife traveled with him to Gun Shows across Canada and the US.  Ron has served as our President for many years now.  When we had to leave Burnaby the shows were re-located to Chilliwack where we have enjoyed several years of successful gun shows.  In appreciation for all he has done for HACS he was presented with a wall plaque of Recognition for his Service to HACS.  We intended to present the plaque at the AGM at the March show but Covid-19 struck.  Ron had tables at the Hunting & Fishing show at the Armories Hall on Princess Avenue in Chilliwack on July 11th.  I saw him there in the early morning.  He told me his last show will be at the Armories Hall in Chilliwack in Sept.  He is retiring.  I went home, got the plaque and presented it in the afternoon.  You can see how surprised and pleased he was by the photos, courtesy of Bryan Gagne.  I wanted to do the presentation at a gun show with some of his peers present.  It worked out well.  
| | |
| --- | --- |
| | |